About the Journal
'Uongozi' is a Kiswahili word for Leadership. "UONGOZI" - Journal of Management Development Dynamics (UJMDD) is a multidisciplinary journal sponsored and published by Mzumbe University, Tanzania. The Journal aims at providing management trainers, consultants and practicing managers and other stakeholders with a scholarly forum for an exchange of ideas and experiences. The objective is to fill the vacuum of relevant information for managers, management experts and students in African countries and beyond.
The Journal is published twice a year, in June and December.
Current Issue
Vol. 31 No. 1 (2021): The UONGOZI Journal of Management and Development Dynamics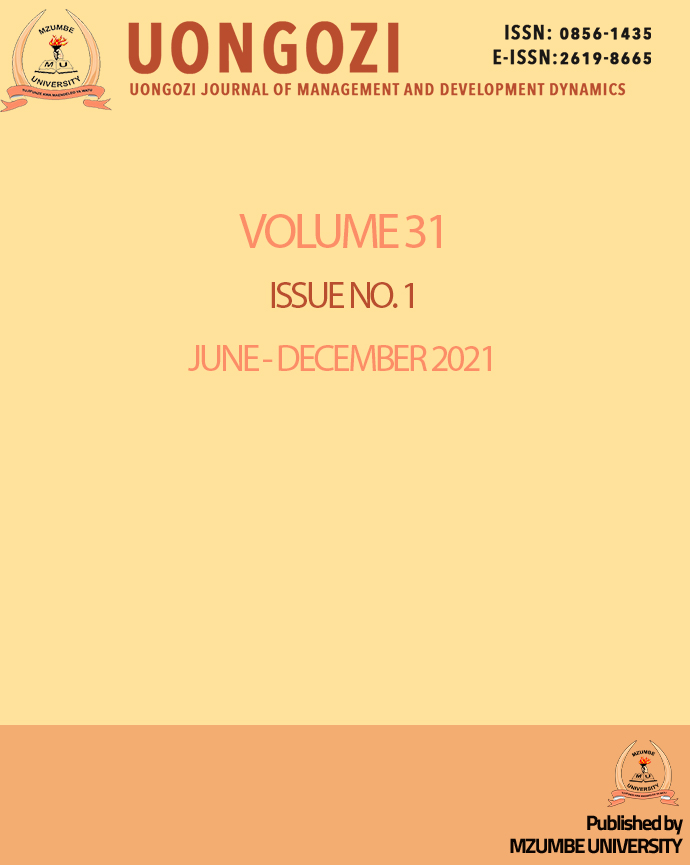 We welcome you to Volume 31 Issue 1 of June 2021. We are pleased to present five notable articles,The contents of this issue are sure to be of interest to both educators, researchers,lawyers,policy makes,Investors, consultants and managers.
View All Issues