Effects of Covid-19 Pandemic and coping mechanisms of ordinary level secondary school finalists in Tanzania
Keywords:
COVID-19 Pandemic, Coping mechanisms, Finalist Students, ICT, positive institutions, communities
Abstract
This study sought to examine the effects of COVID-19 on finalist secondary school students in Tanzania. The study also sought to find out the coping mechanisms employed by students, teachers and parents in the efforts of mitigating the pandemic. A qualitative research approach which adopted a phenomenological design was utilised for data collection and analysis. A snowball sampling technique was used in selecting 36 study participants. These included 12 students, 12 teachers and 12 parents. Data were collected through interviews and non-participant observations. Trustworthiness and credibility of the findings were achieved using triangulation of data collection tools and quotations from the participants. The findings revealed that COVID-19 has multiple effects on academics. The study also revealed that coping mechanisms such as ICT and positive institutions and communities were used to minimize fear, stress, confusion and stigma. Due to the seriousness of the pandemic, and the fact that the world might have to live with it for a long period as expected, the study recommends that governments, school leaders, teachers, parents and students embrace digital teaching and learning and devise various coping mechanisms including positive institutions and communities to mitigate the multiple academic effects which may arise.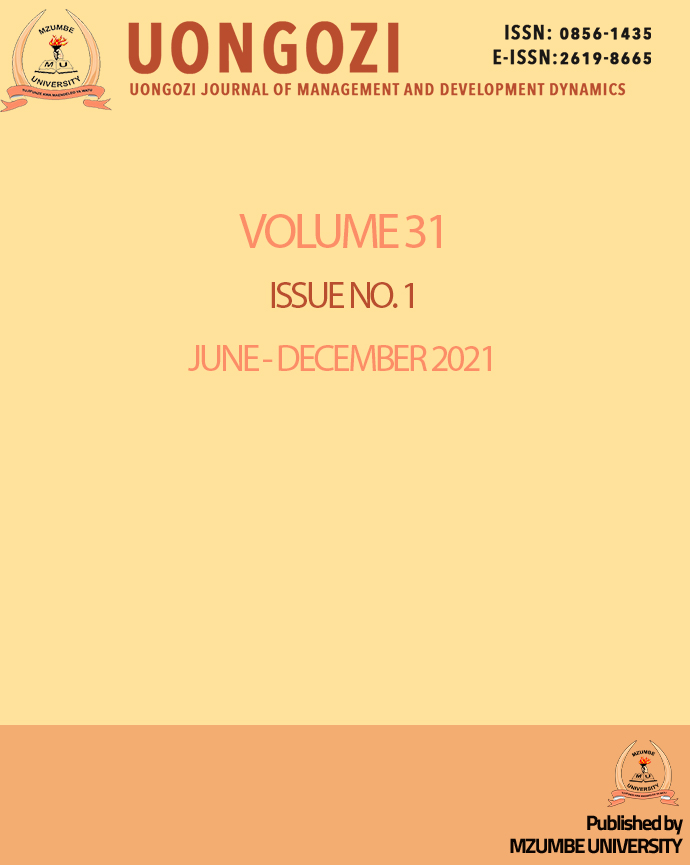 Downloads
How to Cite
Seni, A. J. (2022). Effects of Covid-19 Pandemic and coping mechanisms of ordinary level secondary school finalists in Tanzania. The UONGOZI Journal of Management and Development Dynamics, 31(1). Retrieved from https://ujmdd.mzumbe.ac.tz/index.php/ujmdd/article/view/3