EVOLUTION OF CAPITAL MOBILITY IN SUB-SAHARAN AFRICAN COUNTRIES: THE FELDSTEIN AND HOROIKA APPROACH
Rajabu Mfumo

P.O. Box 263, Ifakara

Godbertha Kinyondo (PhD)

Mzumbe University-Dar es Salaam Campus College
Keywords:
Feldstein and Horoika, saving-investment relationship, capital mobility, Sub Saharan African countries
Abstract
The paper re-examines the level of capital mobility in 37 Sub-Saharan African countries by employing the Feldstein and Horoika framework over the period of 1980-2015. The study utilizes panel data to assess the degree of capital flows in these countries. The study findings reveal low saving-investment correlation in Sub-Saharan African countries, which indicates the presence of a high degree of capital mobility in the region. This is consistent with the previous empirical studies that employed the Feldstein-Horoika methodology in less developed countries. To complement poor savings, the study findings reveal that foreign aid, and international finance play a crucial role in financing domestic investments in many of the studied countries, with the exception of South Africa. The study recommends for innovations in improving domestic savings and regional investment environment.
Downloads
Download data is not yet available.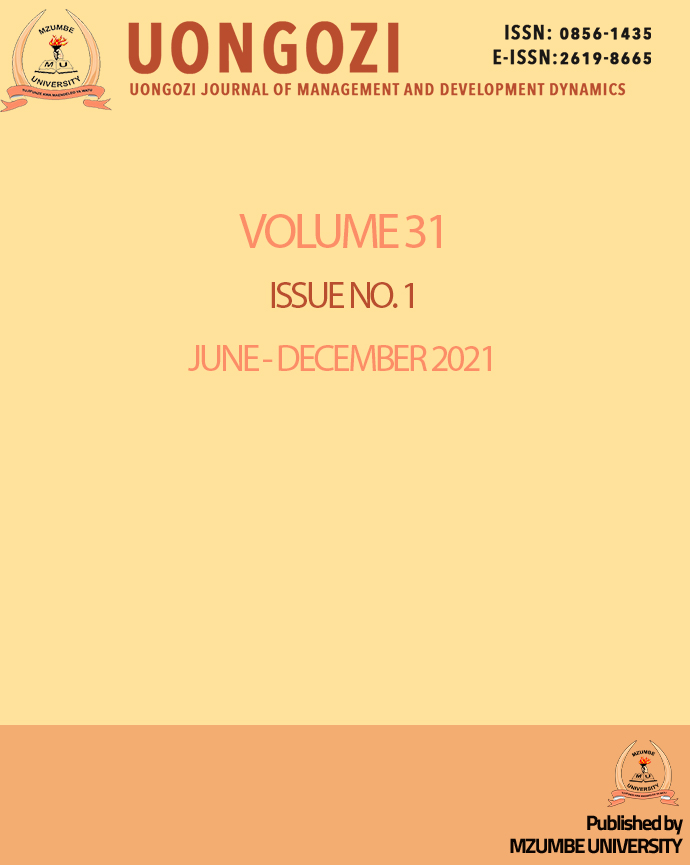 How to Cite
Mfumo, R., & Kinyondo (PhD), G. (2021). EVOLUTION OF CAPITAL MOBILITY IN SUB-SAHARAN AFRICAN COUNTRIES: THE FELDSTEIN AND HOROIKA APPROACH. Uongozi Journal of Management and Development Dynamics, 30(2). https://doi.org/10.2234/uongozi.v30i2.58